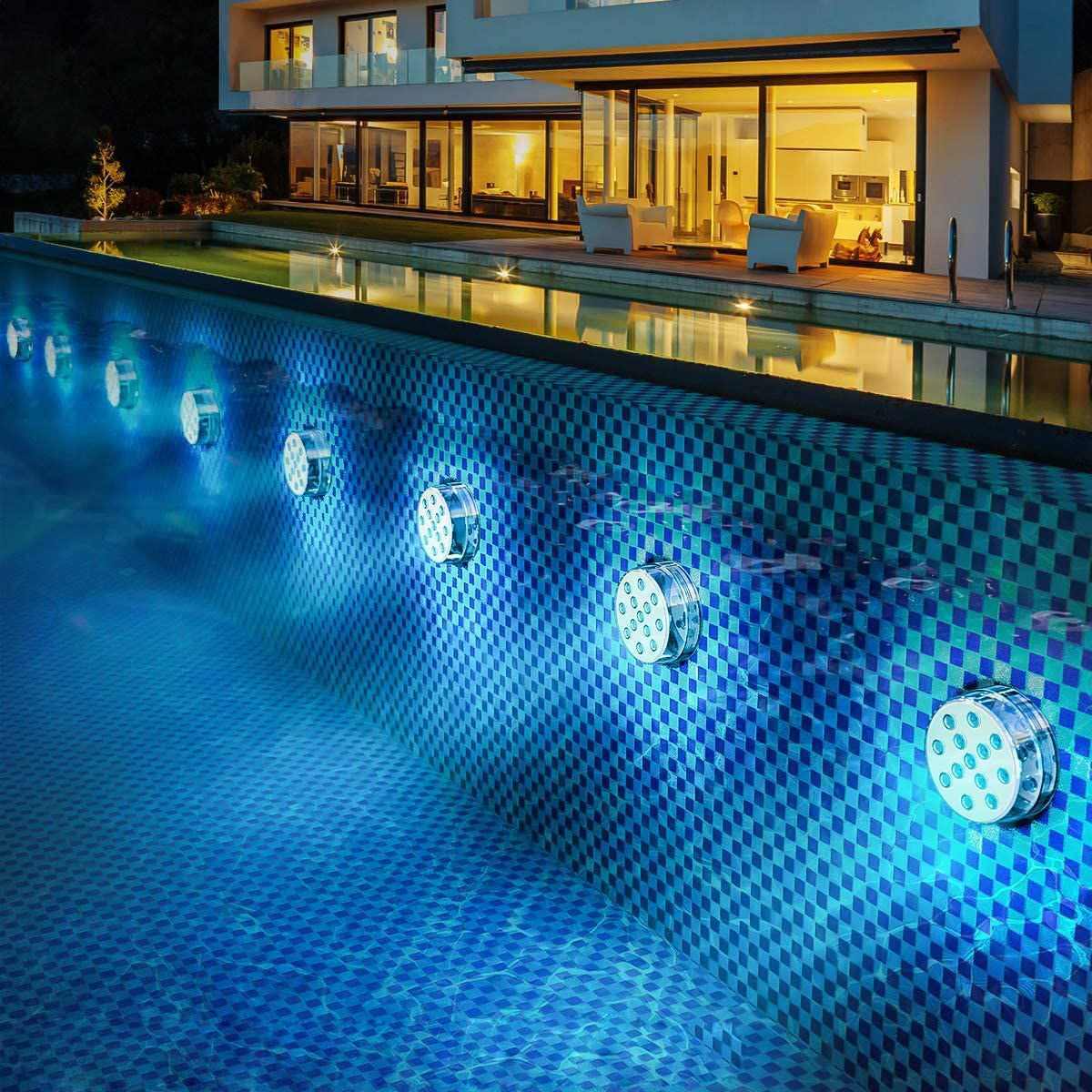 No Installation Needed (Wireless & portable)

Remote Control Included (Point & click)

13b Colors (Strobe colors modes too)

Waterproof: IP68 Rated (Perfect for your pool!)

Compact & Durable (Will last years)

10 Bright LED Lights in Each Disc
1. Place wherever you like. Our LEDs are battery powered so no extra wiring is required.
2. Use the remote control to turn the LEDs on and select one of the sixteen ambient colors.
3. Sit it back and enjoy as your friends rave about how beautiful your pool looks.